20 Jun 2022 Jane Whitmoore
Bitcoin Enthusiasts Are Giving Up After BTC Dipped Below $18,000
However, The Weekend Bitcoin Bloodbath May Be A Great Opportunity To Enter The Crypto Sector
---
Bitcoin, the largest crypto to date, endured yet another price slump over the past couple of weeks, as the crypto leader dropped below the $18,000 to trade at a low of $17,721 per BTC, according to data from CryptoBrowser. Despite the correction above $20,000, some of the largest Bitcoin players are exiting the crypto at a lightning pace.
Indeed, data from Glassnode shows there have been massive Bitcoin liquidations - $2.42 billion every day, for the last three days straight.
"The last three consecutive days have been the largest USD denominated Realized Loss in Bitcoin history. Over $7.325B in $BTC losses have been locked in by investors spending coins that were accumulated at higher prices", Glassnode commented.
Bitcoin HODLers in shock
The latest price slump pushed long-term Bitcoin holders (at least one year) to franticly sell their stash, with over 550 thousand Bitcoin changing their possession between $18,000-$23,000. According to Glassnode, long-term holders sold more than 178,000 BTC after the price dropped under $23,000, effectively bringing the total supply held by long-term holders back to September 2021 levels.
"Investigating the profit and loss by Long-Term Holders (LTH) sending coins to exchanges, we can see a deep capitulation took place. A few #Bitcoin LTHs even bought the $69k top, and sold the $18k bottom, locking in -75% losses. Total LTH losses 0.0125% of Market Cap per day", Glassnode added.
Short-term holders are also experiencing losses, with Glassnode explaining that many whales are performing worse than the March 2020 COVID-19-induced market slump.
Miners back off
The crisis also made Bitcoin miners rethink their positions in the space, with the Bitcoin hashrate dropping 10% from its all-time high and miners spending 9,000 BTC from their treasuries. Also, inflation and electricity costs are further drowning any profit for Bitcoin miners, which leads to smaller players leaving the mining space, at least for now.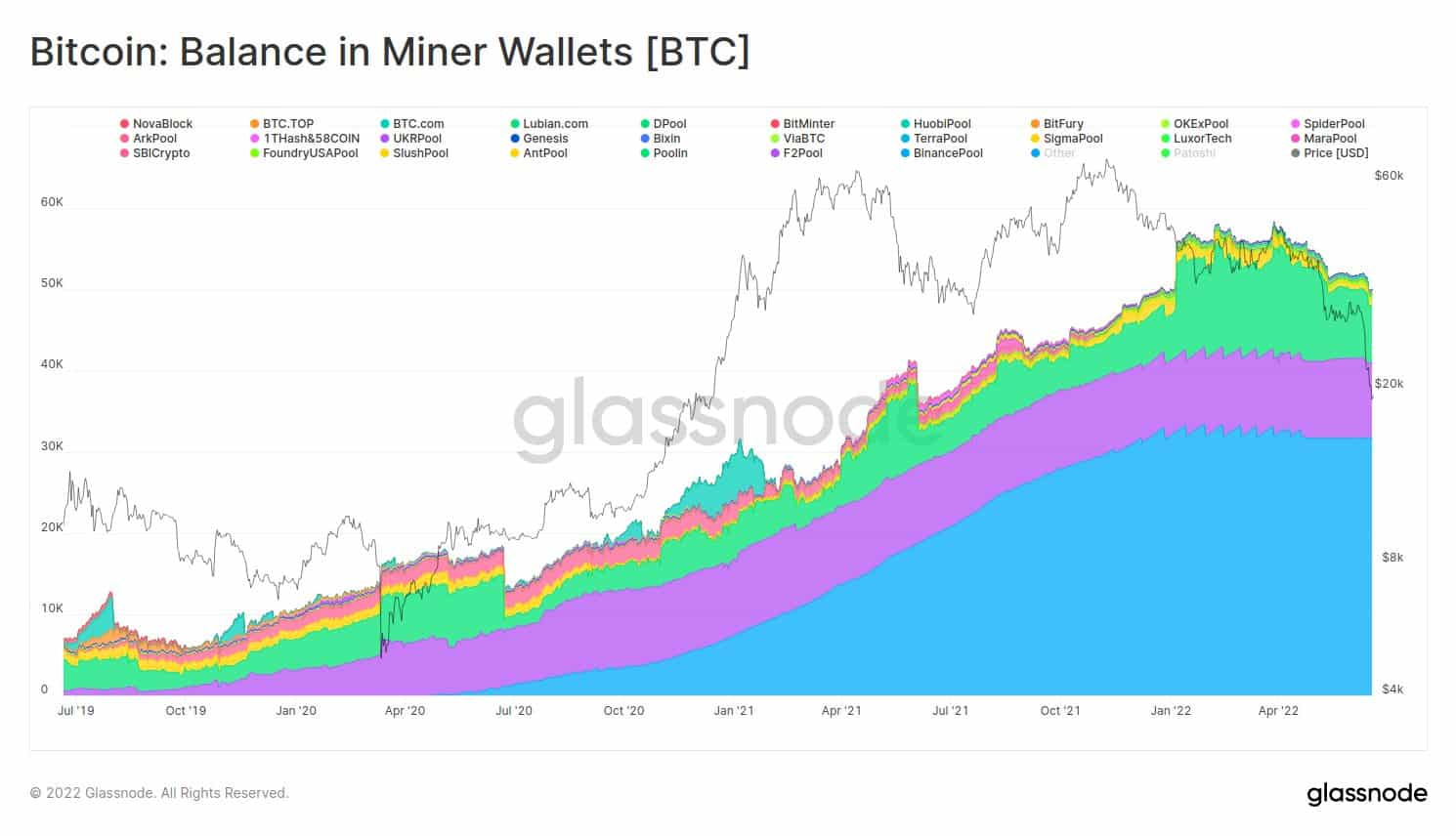 Source: Glassnode
New market players join the race
Nevertheless, new players are onboarding the crypto sector, as the entire market is engulfed in the bloodbath. One of the most preferred ways of entering the crypto space amidst the storm is the so-called "Buy the Dip" strategy. Investors are now buying the coins and tokens other investors sold for a fraction of the price amid normal circumstances.
In order to do so, however, investors have to rely on some technical indicators to find the perfect entry point to gain momentum. Using dollar-cost averaging, relative strength index (RSI), and moving averages, investors are seeking the opening, which would lead them to profits. However, in an event of stagnation, like this one, the technical indicators might not work properly.
Bitcoin
btc
Bitcoin price
bitcoin news
cryptocurrency news
crypto news
Crypto Price