15 Jun 2020 Morgan Hayze
Bitcoin Fell Below $9,000 Amid S&P 500 Crash
Did Bitcoin Revert To Follow Major Indices Amid Crisis Rumors?
---
The crypto sector experienced another price slump, as Bitcoin fell below its $9,000 support zone, dragging the entire sector down.
Bitcoin's price wobbled between bullish and bearish stance for almost a week, but the latest bearish push managed to break Bitcoin's resistance to trade as low as $8,920 on some crypto exchanges. Тhe six-percent drop also impacted the performance of the altcoin sector, as the crypto sector closely correlates with Bitcoin's price movements.
Ethereum, for example, is down five percent to trade at $223.72. Ripple's price went down with three percent, while the rest of the sector recorded an average of 6% price decline over the past 24 hours.
As a result of Bitcoin's price slump, one of the largest crypto exchanges to date, BitMEX recorded around $20 million worth of Bitcoin being liquidated. The amount adds up to the $10 million worth of BitMEX long positions closed in the 24 hours prior to the price drop, adding to Bitcoin's price instability.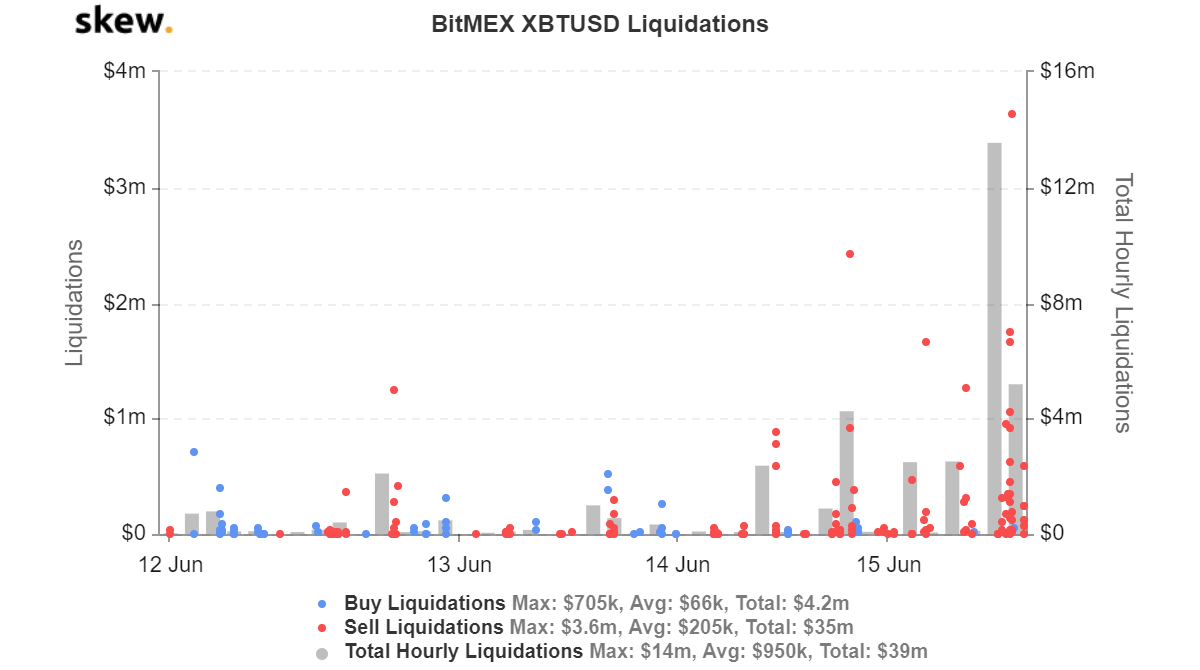 Source: Skew.com
However, crypto data aggregator CryptoQuant reported a vast amount of Bitcoin being moved to exchange-owned crypto wallets. Тhe Bitcoin movements indicate smaller Bitcoin holders are franticly selling Bitcoin to prevent losses from a further price drop.
Meanwhile, the price drop coincided with the red start of trading for the S&P 500 index. The index fell three percent, meaning that currently S&P 500 is slightly outperforming Bitcoin in terms of trading. However, crypto experts predicted such price slump as ByteTree's co-founder Charlie Morris tweeted that indicators, such as network velocity, transaction values and sizes, and network fees are all down from the past weeks. "Why there is a lack of interest? I can't see Bitcoin's price holding up, as it's fair value is around $7,000" Morris wrote on Twitter.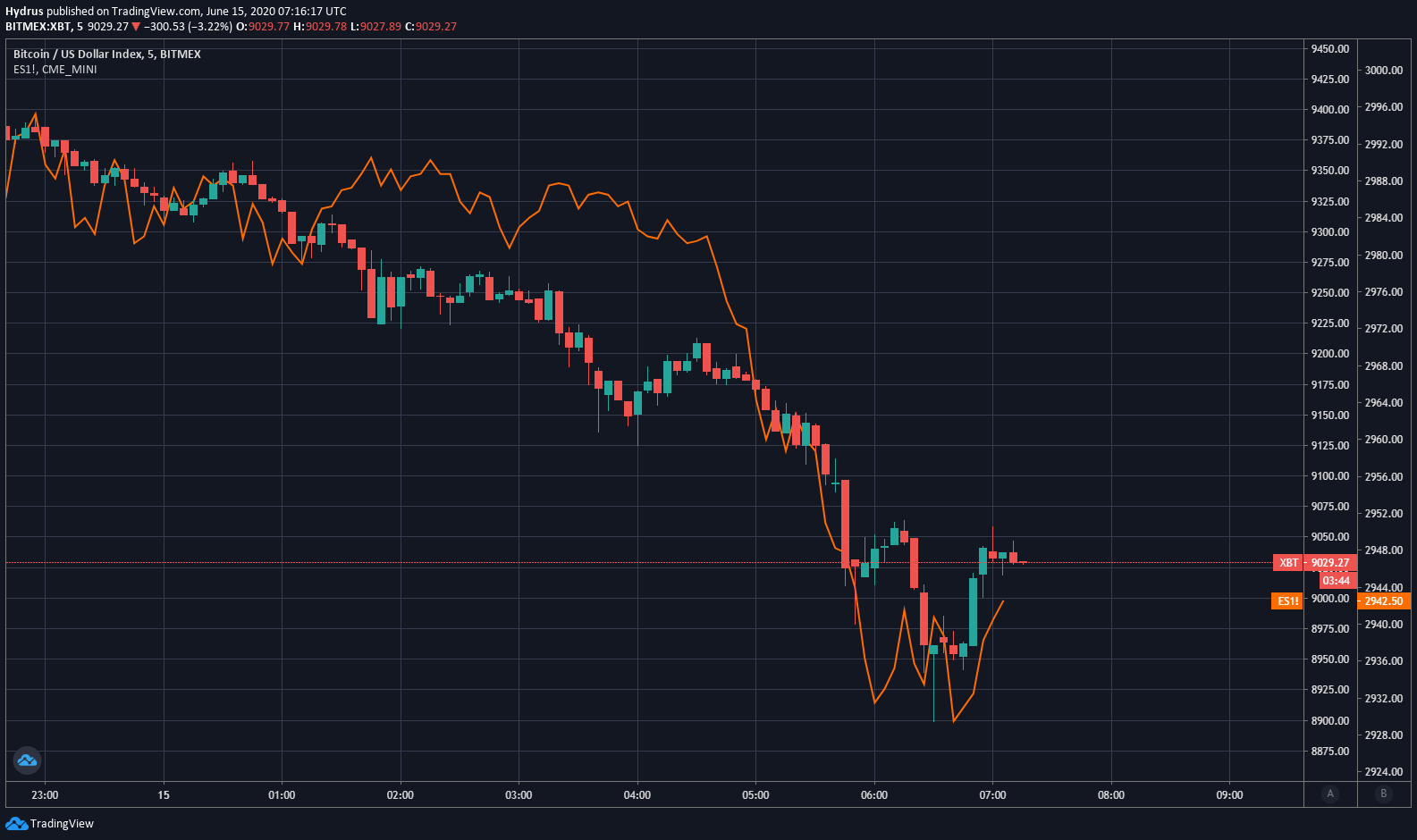 Source: TradingView
Тhe indices drop also coincided with yet another event – Bitcoin's transaction fees fell under $1, just like they were prior to the halving of May 11. The total drop is 91%, meaning that Bitcoin's transaction fees crashed from a high of $6,65 in mid-May to just $0,56 per transaction several days later. The phenomenon was evident during the second Bitcoin halving, too, as in the second halving Bitcoin saw a 200% transaction fee increase, as opposed to the 1600% peak in the May 2020 halving event.
Interestingly, after the transaction fee drop, Ethereum surpassed Bitcoin in terms of network fees. However, Ethereum's network is overwhelmed with transactions, as currently, ETH's network holds over 100,000 unconfirmed transactions, while Bitcoin's network only holds under 1,000.

As of press time, the Bitcoin's price has rebounded and returned to levels above 9k USD, as it currently sits at $9,123.74.
Bitcoin
Cryptocurrency
Crypto Market
btc
bitcoins
stocks
cryptocurrencies
bitcoin news
market
bitcoin news today
stock
Markets
S&P 500