23 Apr 2018 Radoslav Bonev
Bitcoin Gold Price Insight: Snail-Pace And Market Underperformance
Contrary To The Cryptocurrency Market's Increase, Bitcoin Gold Continues To Underperform With Its Steady Snail Pace, Discouraging Its Investors
---
Bitcoin Gold marks a significant market underperformance over both short and long-term investments.
Its price decreased by more than 3%, reaching a BTG/USD exchange of $64, yet compared to its weekly chart, it marks a 30% rise. Looking at the crypto market dynamics, BTG's performance is still lower, compared to the 40-50% price booms of the other cryptocurrencies this week.
Looking at the coin's support level, the graphic below shows that most traders were buying the currency at around $61-$62, marking a slight increase in the crypto's trendline. The resistance level can be seen at nearly $66.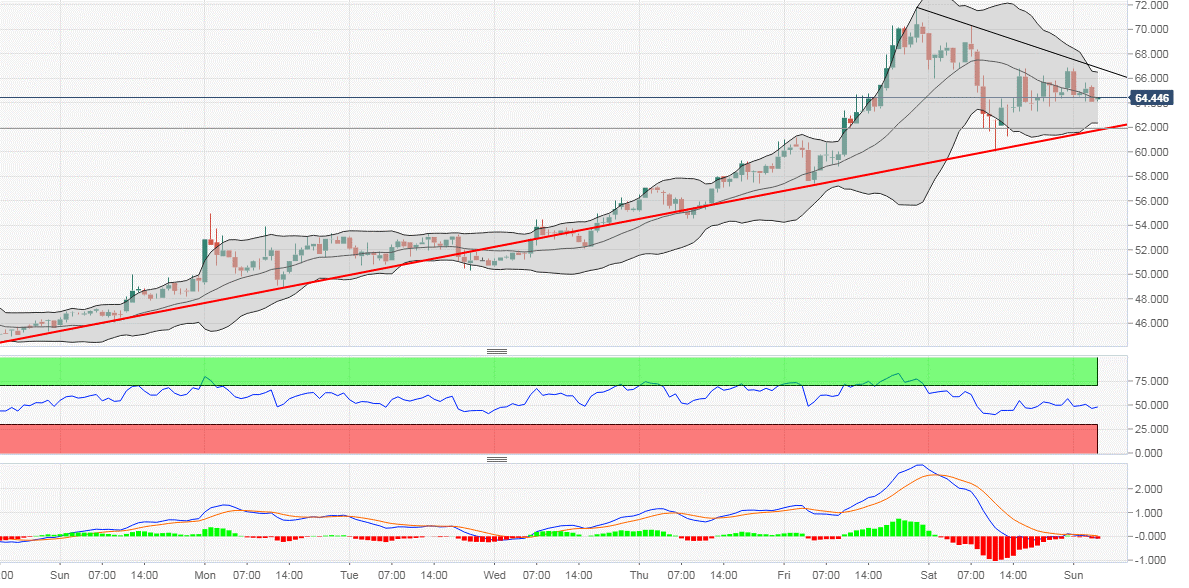 Despite BTG's low price, the network's team is concentrating its efforts on finalizing the launch of a hard fork in order to address two significant issues – the Equihash Space 51% cyber-attack prevention and the boom of ASIC mining.
The 51% cyber-attack is the nightmare for all cryptocurrencies, when one miner takes control over more than 50% of the hash power of the network, making frauds and double coins spending a reality.
Bitcoin Gold has been one of the main targets in the attacks. The BTG team aims to provide users with continuous and numerous upgrades over the existing Equihash algorithm, calling their new ANTI-ASIC version Equihash-BTG.

Cryptocurrency
Bitcoin Gold
Bitcoin Gold Price
Bitcoin Gold Mining
cryptocurrency news
crypto news
Crypto Price