21 May 2020 Simon Briggs
Bitcoin Leads The Popularity Race, As Social Media Activity Spikes Post-Halving
Bitcoin Also Recorded 140 Times More Active Wallet Addresses Than Ripple
---
The biggest cryptocurrency based on market capitalization, Bitcoin, is increasing its popularity after the halving event on May 12, 2020. However, the total amount of wallet addresses with a positive balance is still lower than those of the altcoin leader, Ethereum.
Crypto analytics company Glassnode published a report, showing Bitcoin has three times more active addresses daily than Ethereum, while the difference between Bitcoin and Litecoin increased eleven times.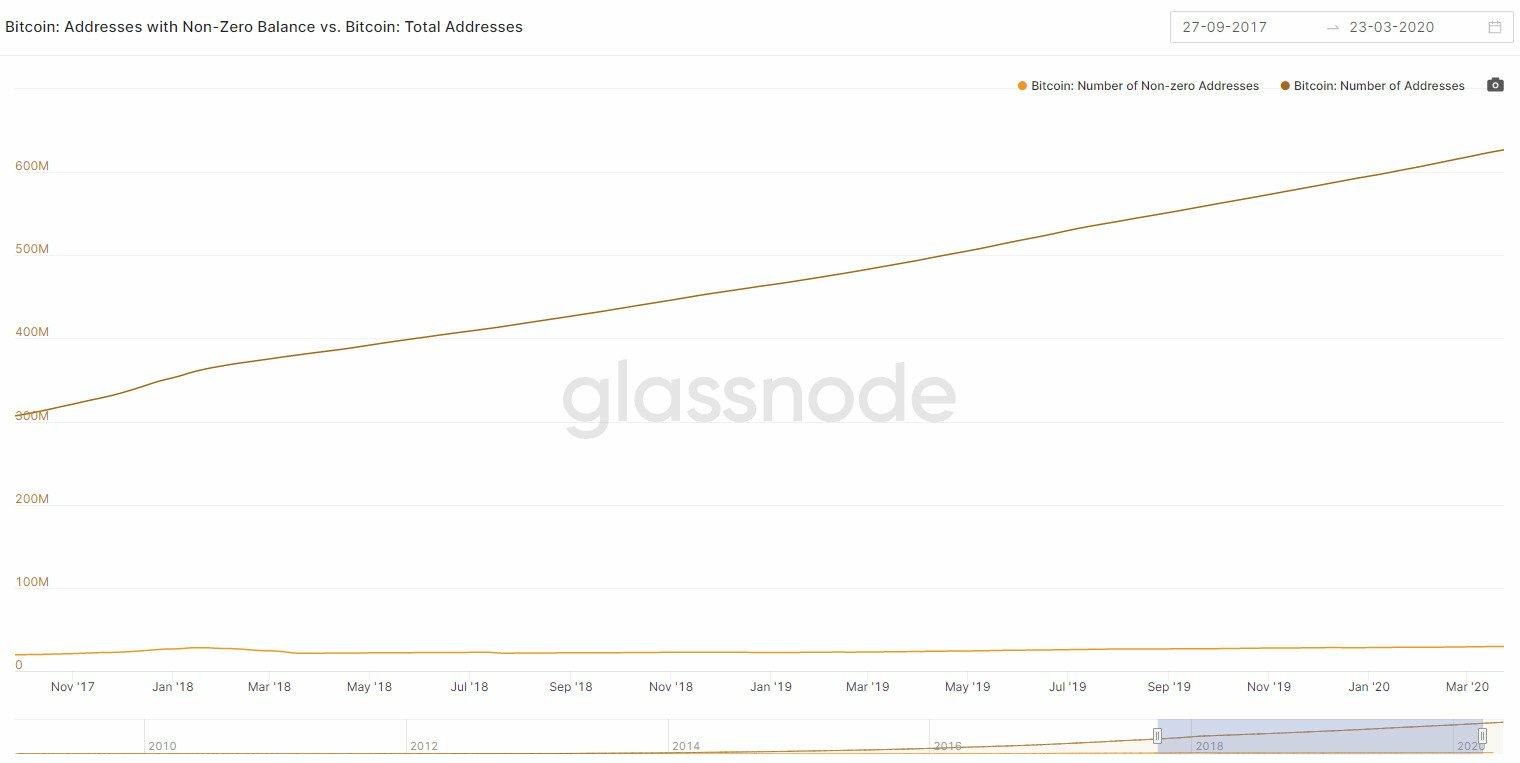 Source: Glassnode
Meanwhile, Bitcoin newcomers also increased, with the leader in cryptocurrencies recording almost five times more new addresses than on the Ethereum's blockchain. In the day after the halving, almost 470,000 new addresses were registered on Bitcoin's network, as opposed to "a mere" 90,000 addresses on Ethereum's blockchain.
Interestingly, addresses with positive balances of more than 0.1 BTC and 1 BTC spiked to an all-time high of 3,053,970 and 815,698 respectively, as of May 19. However, the increase in wallet addresses may not be an indicator of growth. It turns out, 95% of all Bitcoin addresses have no coins in them.
Another interesting aspect is that the Bitcoin continues its rally against the US dollar. Increases in mining time were reported by numerous sources and are now being accredited to network`s hashrate changes.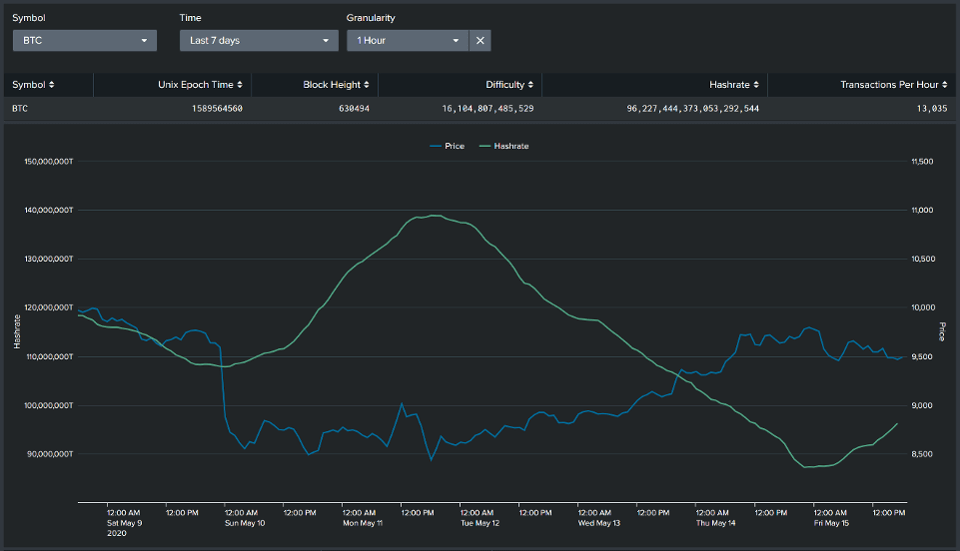 Source: Splunk Enterprise
Ethereum, on the other hand, is also looking positive, despite the majority of ICO projects failed to withstand the 2018 crypto winter. Since 2019, Ethereum overtook Bitcoin's leadership in the field of positive balance addresses. The ratio between active wallets to non-zero wallets on the networks of both Ethereum and Bitcoin sits at 3% and 0,8%, respectively. Currently, Ethereum's network operate with over 10 million more non-zero wallets than Bitcoin. The data leads to diversification of crypto investors – small-scale crypto holders and investors prefer Ethereum's network, while large-scale investors opt for joining Bitcoin's bandwagon.
Meanwhile, the social media activity in the day prior and after the May 11 halving spiked dramatically. Most of the social media mentions of the word "halving" and are related to Bitcoin. Social media giants like Facebook and Twitter recorded substantial increases in general crypto-related activity. Google also published a keyword chart, showing a spike in searches for "bitcoin halving".
Interestingly, crypto analytics noticed another type of peak, which is tied to mining times. The spike in mining times data suggests smaller miners and enthusiasts shutting down operations due to the reward cut and hash rate all-time highs. However, the shutdowns didn't affect Bitcoin's network in any way, despite some crypto experts' warnings of instability due to the shutdowns.
Bitcoin
Ethereum
cryptocurrency trading
Cryptocurrency
Crypto Market
Ripple
crypto
bitcoin wallet
Bitcoin price
XRP
bitcoins
cryptocurrencies
bitcoin news
cryptocurrency news
bitcoin news today