17 May 2019 Morgan Hayze
Chainalysis Report States That Ethereum Whales Hold A Third Of The ETH Supply
One-third of ETHs in circulation belong to "whales"
---
One-third of the second largest cryptocurrency in terms of market capitalization, Ethereum, was reported to be possession of large investors, also known as "whales". Whales were claimed to account for between 7% and 8% of the global ETH trading volumes. The importance of that one-third of circulating ETHs plays a vital role when it comes to voting for hard forks and the transition to Proof-of-Stake protocols – states a report, released by Chainalysis.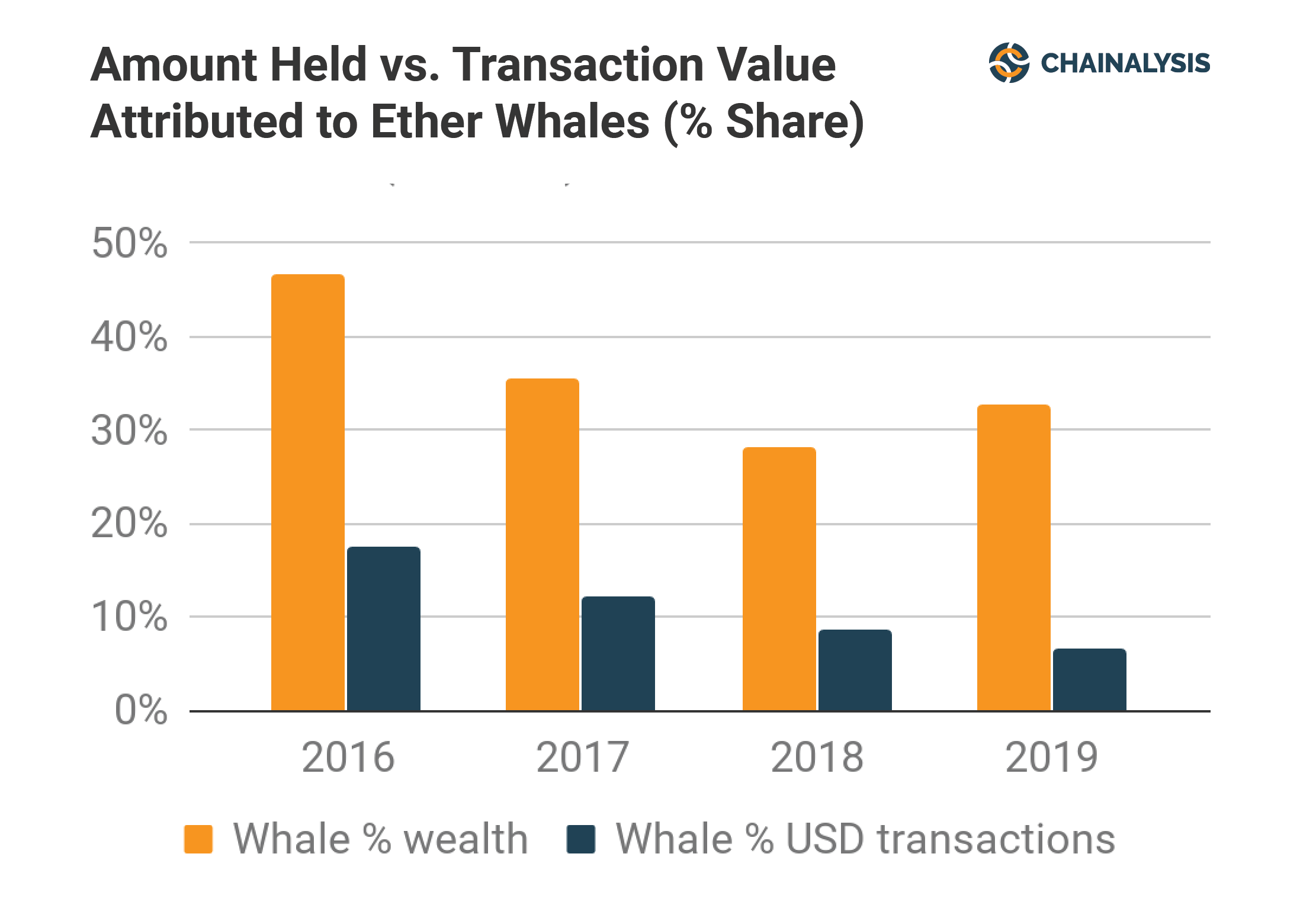 Source: Chainalysis
Chainalysis, who are specialized in conducting research on blockchain-related matters, revealed in their report additional information in regards to whales` ETH possession. Although whales hold a large percentage of the total number of Ethereum that is currently circulating, their possession cannot affect ETH`s price. However, bulk sell-offs may cause severe price volatilities and have a major impact on the Ethereum pricing.
Chainalysis also reported that the percentage of whale holders decreased from 2016, when 47% of the tokens were shared between the top 500 investors, excluding services. Transaction volumes are also down in comparison to the same period, varying at all times in the range between 5% and 18%. The underlying cause for low trading activity is stated to come from whales keeping their tokens off the exchanges and in circulation.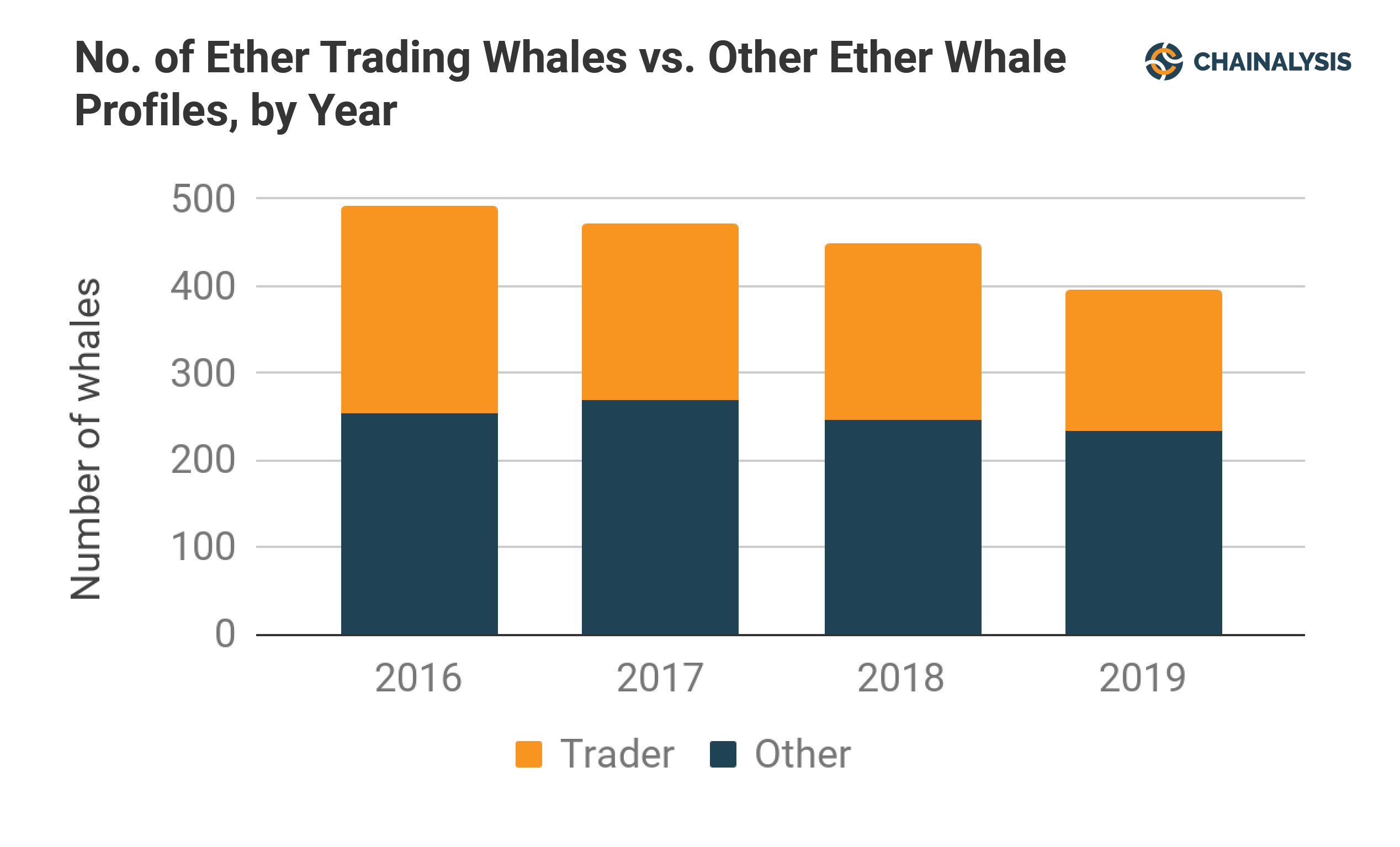 Source: Chainalysis
The VAR analysis, commonly used in traditional financial analysis, depicted a correlation between Ethereum's price movements and Bitcoin's price. Whenever Bitcoin's price makes a dip or a peak, the same trend was observed in Ethereum`s market price. Chainalysis concludes that the crypto market is entering its mature phase due to their observations of traditional stock market movements' resemblance.

The report also revealed that the overall market is stabilizing and will continue to grow at a steady pace. The total market capitalization is rising in numbers, overpassing the $230 billion as of 17th May 2019. Trading volumes are exponentially growing, exceeding $110 billion. Bitcoin remains to be the dominant currency in terms of higher total market cap, as it has 55% dominance over the rest of the cryptocurrencies and represents 56.3% of the total market cap.
Ethereum
Cryptocurrency
trading
price