15 Nov 2018 Samantha McLauren
Crypto Market Slump: Bitcoin Hits Lowest Price for 2018
Bitcoin has reached its lowest price for this year yet, plummeting to $5,600, alongside with the overall cryptocurrency market dip.
---
Bitcoin's slump is estimated at 10% from the overall stable state the currency was enjoying, hovering around $6,400 for some time. The top 20 cryptocurrencies suffered approximately 18% losses.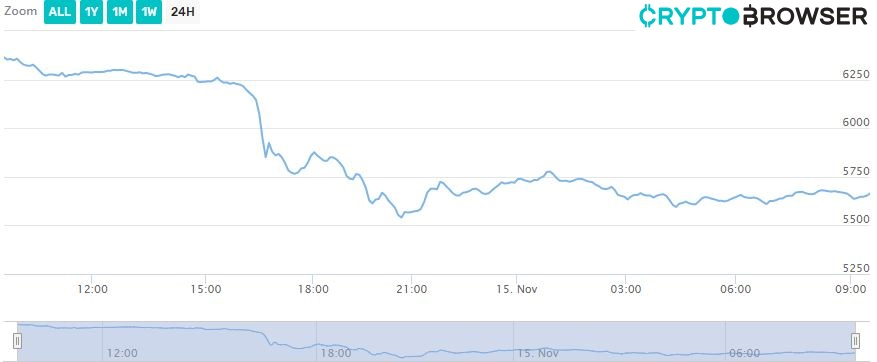 Some crypto experts have expressed opinions before that a relatively long period of stability can mean an upcoming drop. This is not the first time BTC has seen a seemingly drastic swing, as Victor Dergunov from Albright Investment Group reminds us. He adds: "Everyone seemingly loses interest, volume dries up, news flow quiets down, and then, when you least expect it, the next bitcoin bull market begins."
According to some crypto analysts, the overall cryptocurrencies price crisis is an effect of Bitcoin Cash's hard fork today. The decision comes after the two biggest bitcoin backers - Craig Wright and Roger Ver disagreed over which version of the cryptocurrency is best. As a result, the fork, scheduled for November 15th, will provide two different versions of Bitcoin Cash with two upgrades.
The second-biggest cryptocurrency, Ethereum, fell under the $200 mark, which is a 13.4% decrease over the last 24h.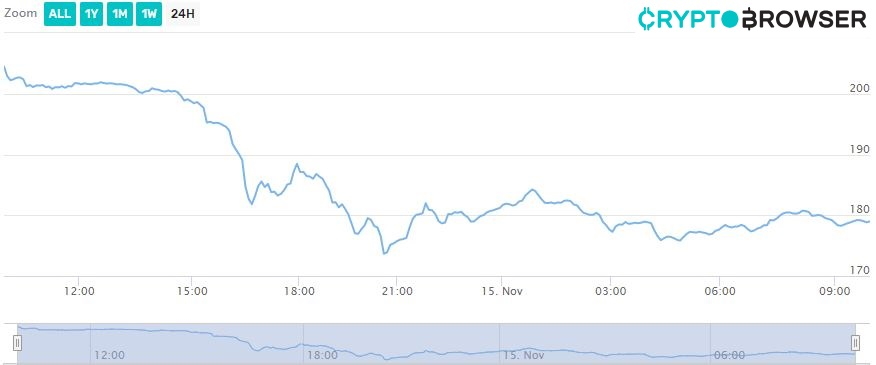 As for the future of Bitcoin and other major crypto assets, nothing is set in stone. There have been different forecasts for BTC's price, which went up to $20,000 in 2017. Venture capitalist Tim Draper, for example, believes that by 2020 the price of Bitcoin will be as high as $250,000.
The dynamics and volatility of the cryptocurrency markets can't always be predicted with precision, so for most experts and traders, it's a game of wait and sees.
Bitcoin
Ethereum
cryptocurrency trading
Bitcoin Cash
Cryptocurrency
Crypto Market