12 Jun 2020 Samantha McLauren
DeFi Marks An "Exponential Growth" Of New Projects And Users
The Decentralized Finance (Defi) Sector Added 1,000 New Assets In May, And Reached 550,000 Users
---
Since its first appearance in 2008 with the birth of Bitcoin, the world of cryptocurrencies evolved drastically from its original form. Recently, a new sub-sector appeared – the DeFi sector. Since its first mass adopted protocol in November 2018, the DeFi sector records "an exponential" growth, according to Zerion's co-founder Evgeny Yuarev.
Yuratev shared a graphic, backing up his words. It turns out that May 2020 marked an all-time high in terms of assets launched on various DeFi protocols. Zerion's co-founder also noted that the exponential growth "does to the financial world the same as the Internet did to content creation and distribution".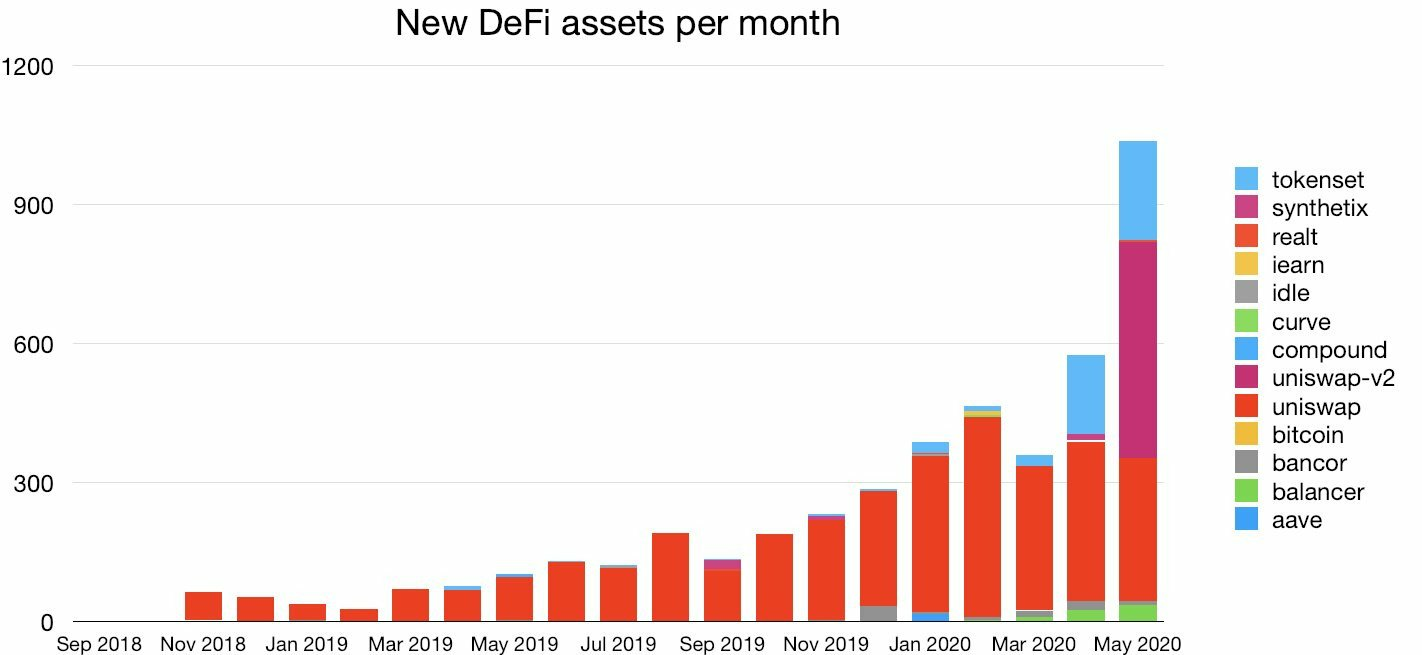 Source: Twitter
"DeFi is the new FinTech, as the cost of distribution in DeFi is much lower. The Internet lowered the prices for distribution of content, making them close to zero. However, the financial world did not advance at the same pace as the Internet." Yuratev added.
Meanwhile, data from Ethereum analytics platform Dune Analytics shows that the total number of DeFi users on Ethereum's network surpassed 550,000. Now the DeFi sector aims at surpassing the 600,000 milestone. Based on users interactions, records show that DeFi users reached the 193,000 mark, with most users coming from Uniswap (70,739 users) and Kyber (74,360 users). However, the numbers do not take into consideration the 362,000 users of the DAI protocol.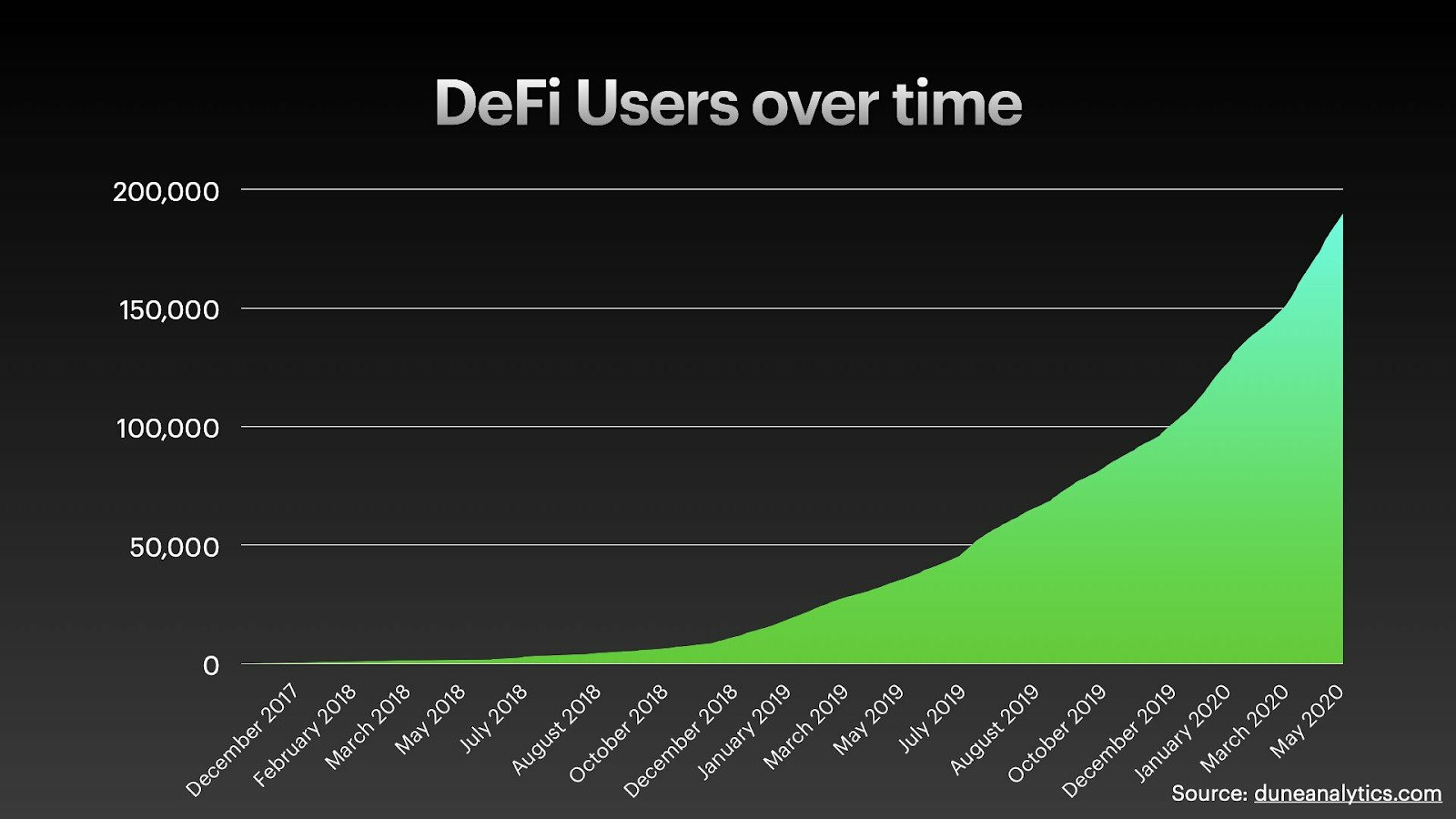 Source: Dune Analytics
The DeFi adoption goes exponentially up, as the increase in users for one year is almost 100,000 up. Only in March, the users` increase became a little sluggish, but experts consider this to be related to the massive COVID-19 virus outbreak.
Meanwhile, despite the numbers being still relatively low, the DeFi sector managed to surpass the $2 billion mark in terms of total sector market capitalization. The figures show a dramatic increase in adoption as projects tend to become more and more user-firendly.
Also, CoinGecko reported that 89% of the respondents in their survey gave a positive answer to whether they know what DeFi means. The respondents even marked MetaMask as the most prominent application that they connect to decentralized finance.
Ethereum
Cryptocurrency
Crypto Market
eth
crypto market monitoring
Financial service
finances
decentralization
market
dex
decentralized
Markets
Market Capitalization
Defi
Coronavirus
Decentralized Finance