11 Aug 2020 Anthony Lehrman
Ethereum Whale Shifts ETH Price to $450 On Uniswap
The Crypto Whale Lost $2 Million On The Transaction Due To Over 10% Price Slippage, Meaning The Defi Ecosystem Still Struggles With Liquidity Issues
---
The DeFi ecosystem gains traction among crypto investors and enthusiasts, as data from crypto exchange Uniswap v2 registered a 15% spike in the price of Ethereum (ETH). The event was registered after $18 million worth of USDT were exchanged for Ethereum on the platform on August 10, 2020.
The huge amount of exchanged funds was comprised of several individual transactions, totaling 18 million USDT exchanged for over 40,000 ETH. During the hours following the massive transaction spree, Ethereum's price normalized to the previous levels of around $395.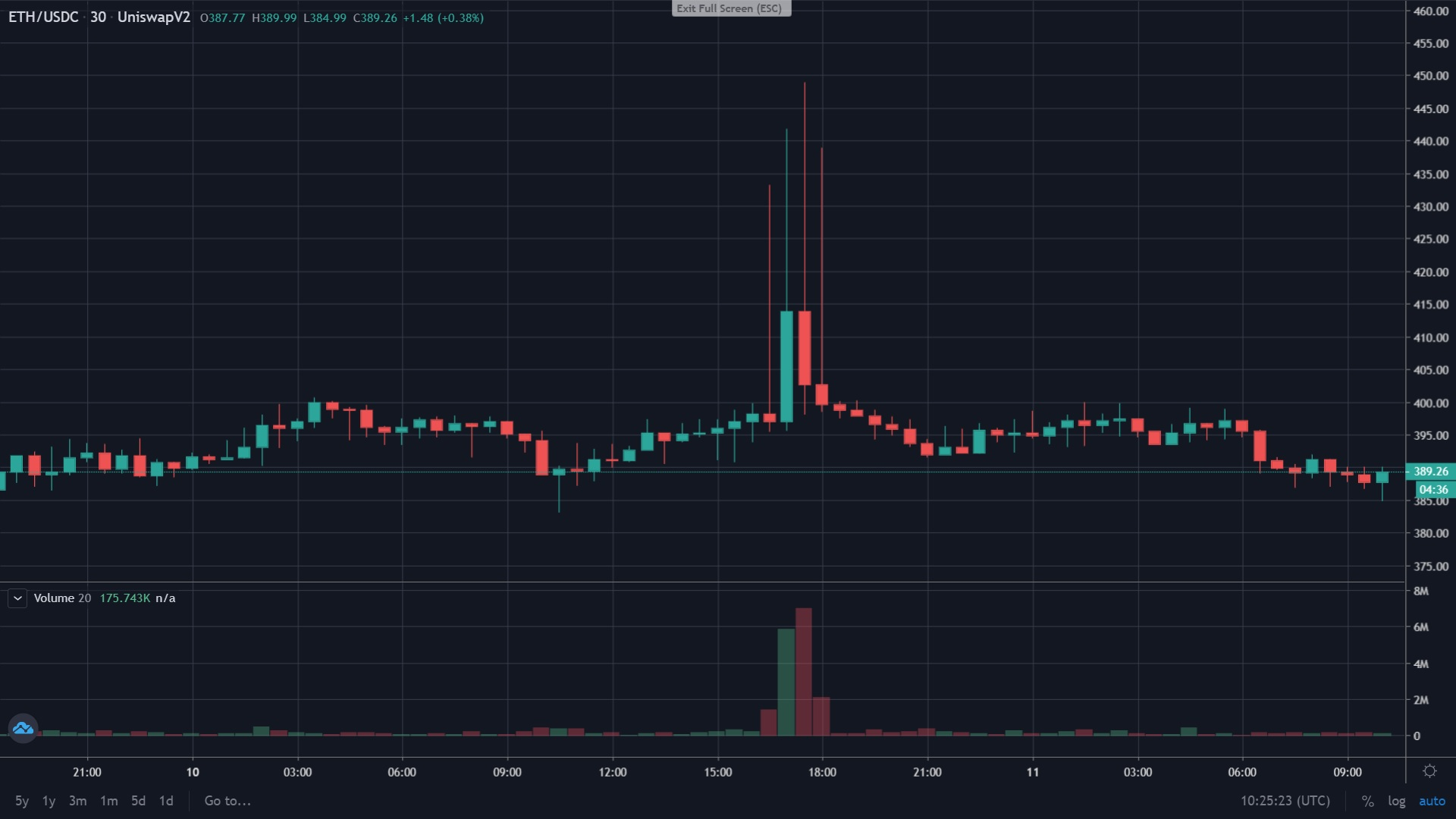 Source: Uniswap
The USDT, which were possession of the whale, came from a Huobi-associated wallet addresses, and shortly after the transaction, the Ethereum tokens were parceled out to several unknown minted wallet addresses.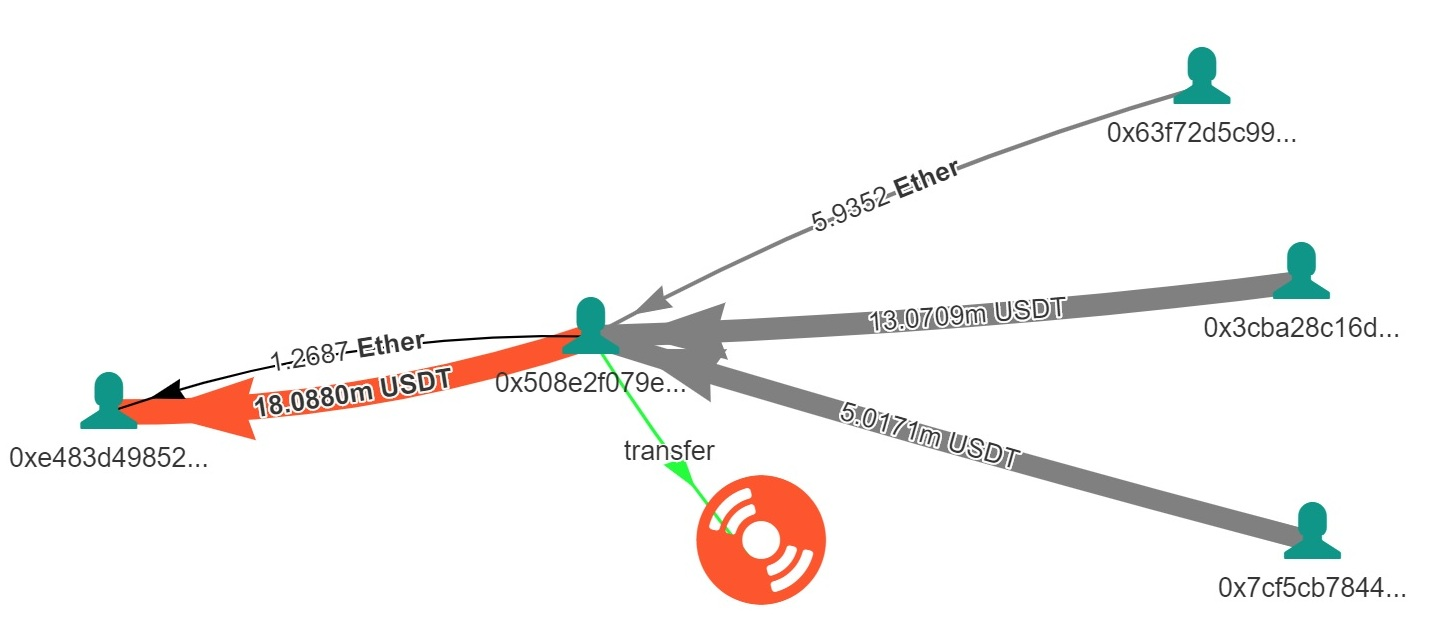 Source: Bloxy
However, the $18 million USDT swaps actually resulted in $16 million value of Ethereum, which is a situation traders refer to as a price slippage. Software developer, Adam Tyree Finch, commented that the possible arbitrage transaction scenario behind the massive swap is unlikely, as there are better alternatives for making such moves.
Adam Cochran, Partner at Cinneamhain Ventures, commented on the slippage situation, stating that despite it took away nearly 11% from the transaction, the slippage wasn't that bad.
"The most impressive part here is the slippage wasn't actually that bad! Don't get me wrong it was a lot but no DEX could have handled that slippage a year ago." Cochran added.
The price slippage is an indicator that the DeFi ecosystem is still suffering from low liquidity, which wouldn't be the case if the transactions occurred on a large-scale centralized exchange. Speculators quickly picked up on the slippage topic, stating that someone may be trying to go around the KYC requirements that centralized exchanges have.
Looking at Uniswap's daily trading volumes, however, data shows that the decentralized exchange is quickly catching up with the largest centralized crypto exchanges to date. Financial expert Zack Voell discussed the situation on Twitter, stating that:
"Uniswap did $167M in volume over the last 24 hours. That's 82% of Bitstamp, 76% of Bitfinex, almost 50% of Kraken, and more than Bitso, Bittrex, and Gemini combined."
The whale actions proved that there is a demand for large trades on DeFi platforms, regardless of the "transaction fees" that traders are paying now. With the daily trading volume figures, decentralized exchanges may soon surpass the volumes which centralized exchanges are seeing, despite the price slippage.
Ethereum
Exchanges News
Tether
eth
trader
Ethereum news
trading
exchange
decentralization
decentralized
Ethereum Price
Exchanges
Tradings
USDT
Defi
Decentralized Finance
Uniswap