28 May 2020 Jane Whitmoore
Google Enters The Blockchain Sector Through A Partnership
The Search Engine Giant Had Switched Stances, As Prior Entering Into A Partnership Google Distanced Themselves From The Blockchain Sector
---
One of the biggest tech companies to date, Google, struck the crypto community by announcing a partnership between its Cloud subsidiary and the blockchain video streaming company Theta Labs. Apart from enabling its users to create nodes on Theta's network, Google Cloud would also act as a note, which would validate data transactions for whole Europe.
However, this is the first step for the search engine giant, as Google remained somewhat negative about the trends and advancements in the crypto sector. "The partnership is just a baby step towards entering the blockchain space, as we currently operate with many crypto customers," Allen Day, one of Google's Developer Advocates stated.
"Furthermore, we already made public data from Blockchain, Ethereum, as well as six other crypto project via out dataset program. The partnership with Theta is a natural consequence." Day added.
For Google, becoming a transaction validator is not such a great achievement, but Theta's game might receive a massive boost. Theta Labs aims at lightening the load on the centralized data centers like those of Netflix and YouTube facilitate to keep their services up and running. For every video request, centralized data centers execute a series of commands, often followed by a vast download of information. Theta's network is decentralized, meaning data packages would be evenly distributed across the entire network and only small bits of information would travel through it.
Essentially, Theta's TV app enables common Android-based TV's to act as server nodes, distributing content to other network participants, without the need of hundreds of downloads from the main server.
However, Theta's innovation consists of enabling customers to receive bonuses, when not using their Internet bandwidth for video content streaming. According to Sandvine, over 15% of the global Internet traffic amid the COVID-19 lockdown went directly to Google's YouTube, followed closely by Netflix, which recorded little over 10%. Facebook and Instagram combined mark less than 10% internet traffic from February 1 to April 19, 2020.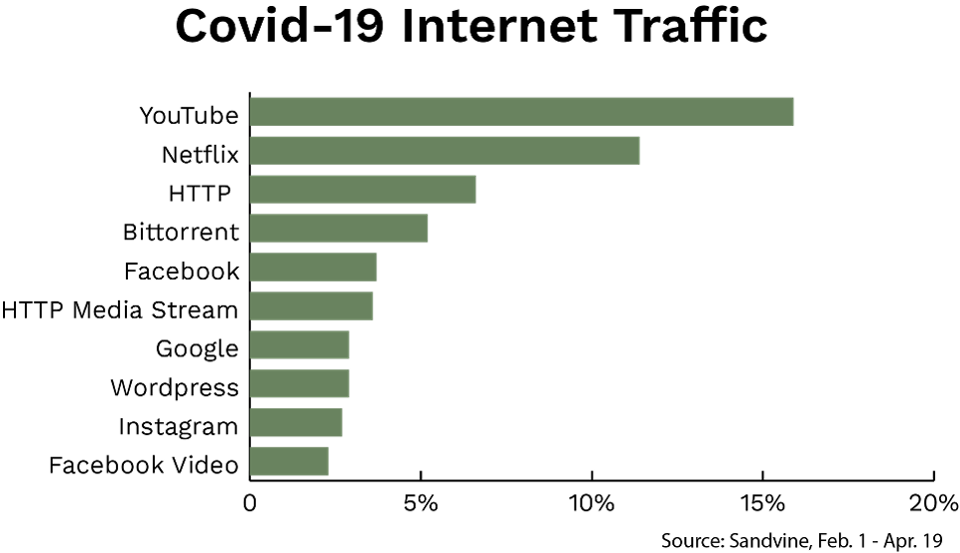 Theta's biggest achievement would be the possible YouTube integration. With costs for deploying and managing enormous centralized content delivery networks (CDNs) like those of Netflix, for example, Theta seems as a viable option for content management services providers to streamline their efficiency.
"Most of the modern data centers are designed around ensuring peak performance, which occurs no more than 1% of the operational time. Building such infrastructure is costly, and you can rarely plan for a peak, " Theta's CEO and co-founder Mitch Liu stated.
Google's partnership with Theta turns the search engine giant into the fifth external validator for Theta's service. Other validators include Binance, Samsung, Gumi Cryptos, as well as Blockchain Ventures.
Meanwhile, Theta also launched a 2.0 version of their mainnet, improving scalability and security. Also, Theta's incorporating a multi-byzantine fault-tolerant (Multi-BFT) consensus algorithm, which enables guardian nodes to help validators in block verification.
Blockchain
Cryptocurrency
Crypto Market
Google
Blockchain Development
Blockchain Development Company
Blockchain Application
crypto
crypto market monitoring
Blockchain News
Partnership
Blockchain technology