24 Aug 2020 Arjun Agarwal
TradeSanta Trading Bot Review
TradeSanta Helps Both Experienced And Novice Traders To Automate Their Trades
---
Overview
TradeSanta is a cryptocurrency trading automation software well-suited for beginners and professional traders. Without making trading your full-time job, you can take advantage of crypto market fluctuations 24/7. How? Take a look!
In a nutshell, TradeSanta is a software to connect to top exchanges, such as Binance, Huobi, and implement your trading strategies on top of them.
Summary
A beginner-friendly interface
A choice of professional traders
Responsive support team
DCA & Grid Bots
Long & Short Strategies
MACD, Bollinger Bands, RSI
Virtual trading
Free plan available and multiple premium plans
Telegram notifications
Pros & Cons
TradeSanta is a great fit for both experienced and novice traders. In the dashboard, you can find charts from Binance, Bittrex, Bitfinex and HitBTC in addition to exchange rates, charts and tutorials. The manual trading feature is also available for the users of the platform. Just choose an access point, a currency and volume. Also, you can automate your strategies using Grid or DCA bots, or place orders with the help of Smart Order, a quick way to buy or sell a coin right from the interface of your dashboard.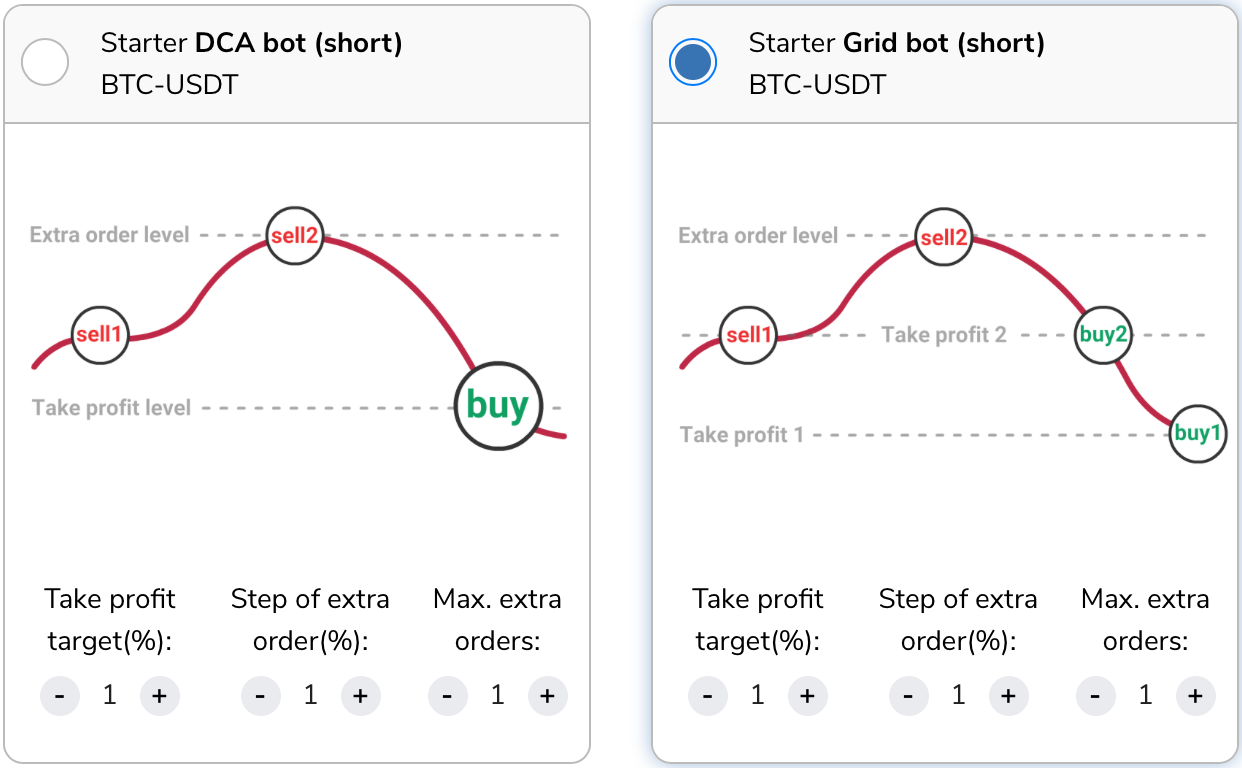 The team is currently working on adding several features for beginners as well as advanced traders. The CEO says that if they launched the product in 2020, they would have started with the margin trading feature, which currently is not available on top of TradeSanta.
Features
One of the most important features popular among the users of TradeSanta is their long and short bots that implement the most popular strategies in the market. A long trade buys tokens that are expected to increase in value at a lower price so you can sell them later at a higher price. A short strategy sells coins that are expected to fall in value at a higher price with the intent of buying the same amount back, but at an even lower price — this leaves you with the same amount of cryptocurrency plus the profit made. There is one more popular option on top of TradeSanta: DCA and Grid bots that can help you manage risks. These bots place extra orders once the price of the asset goes into the opposite direction. The difference between two strategies is that the DCA bot places one take-profit target for all the orders, and the Grid bot places TPs for every order separately.
Comparison with other products
Compared to other platforms that might seem a little bit too complicated to even start trading on top of them, this service's digestible dashboard is easy enough to buy and sell coins. And it doesn't matter if you like trading on top of crypto exchanges or not. The platform is a good fit for both cases. Plus, with TradeSanta, you can buy and sell on the go using iOS or Android app, which is quite convenient.
User Experience
In 2018, TradeSanta founders already knew crypto markets could be dynamic. So they wanted to develop a simple trading robot that is suitable for beginners and as well as professional traders. The dashboard with the balance chart enables you to track your progress, total balance, exchange rates, and top pairs. The Wizard will guide you through, and preset strategy templates will encourage you to start.
Strategies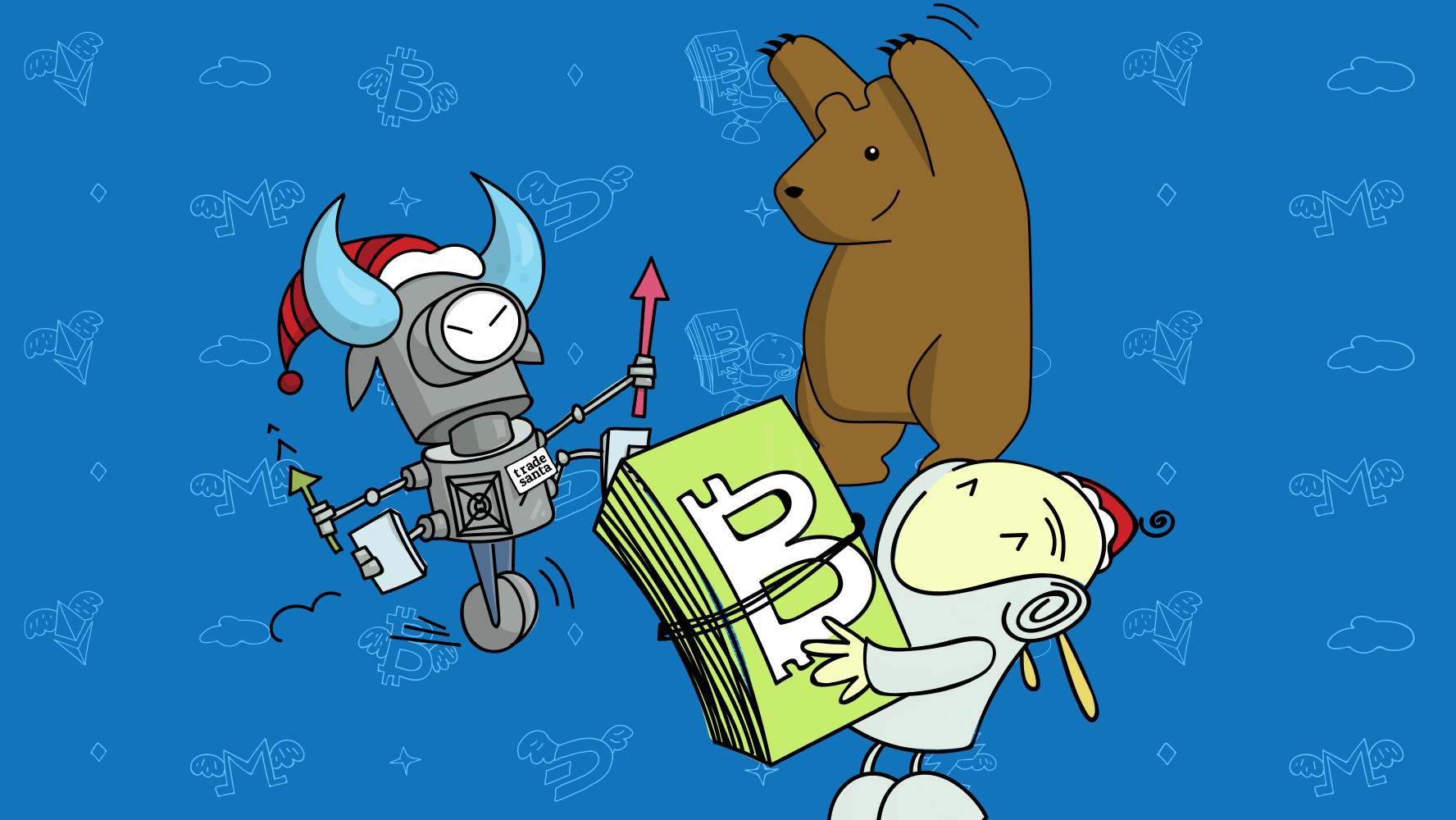 What distinguishes TradeSanta from the competitors is technical analysis tools the bots use to initiate the trade.
Bollinger measures volatility and sends trade signals when the current price hits the top or bottom band.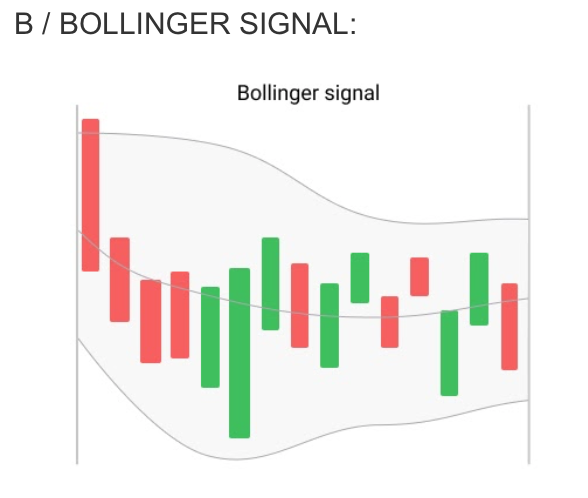 Martingale is an automatic increase in the volume of each extra order by a factor of 1.05 to 2. So every subsequent extra order will have bigger volume than the previous one.
Performance
One of the biggest problems for professional traders is the need to simultaneously follow and trade manifold markets 24/7. With TradeSanta's Maximum plan, you can run unlimited number of bots day and day out based on pre-programmed strategies of your choice. The service gives you a chance to cover as many markets as you wish on top of the most prominent exchanges.
Security
The TradeSanta team does everything to protect its users' accounts and personal information. For example, they conduct regular security audits of the TradeSanta website and work only with the exchanges that have a reputation for setting high standards. [If these security audits are public, can you link them]
The API keys only allow the bot to trade, and the team cannot access users' funds or withdraw them.
For extra security, you might also want to enable 2FA, choose a secure password, or check API permissions on your exchange.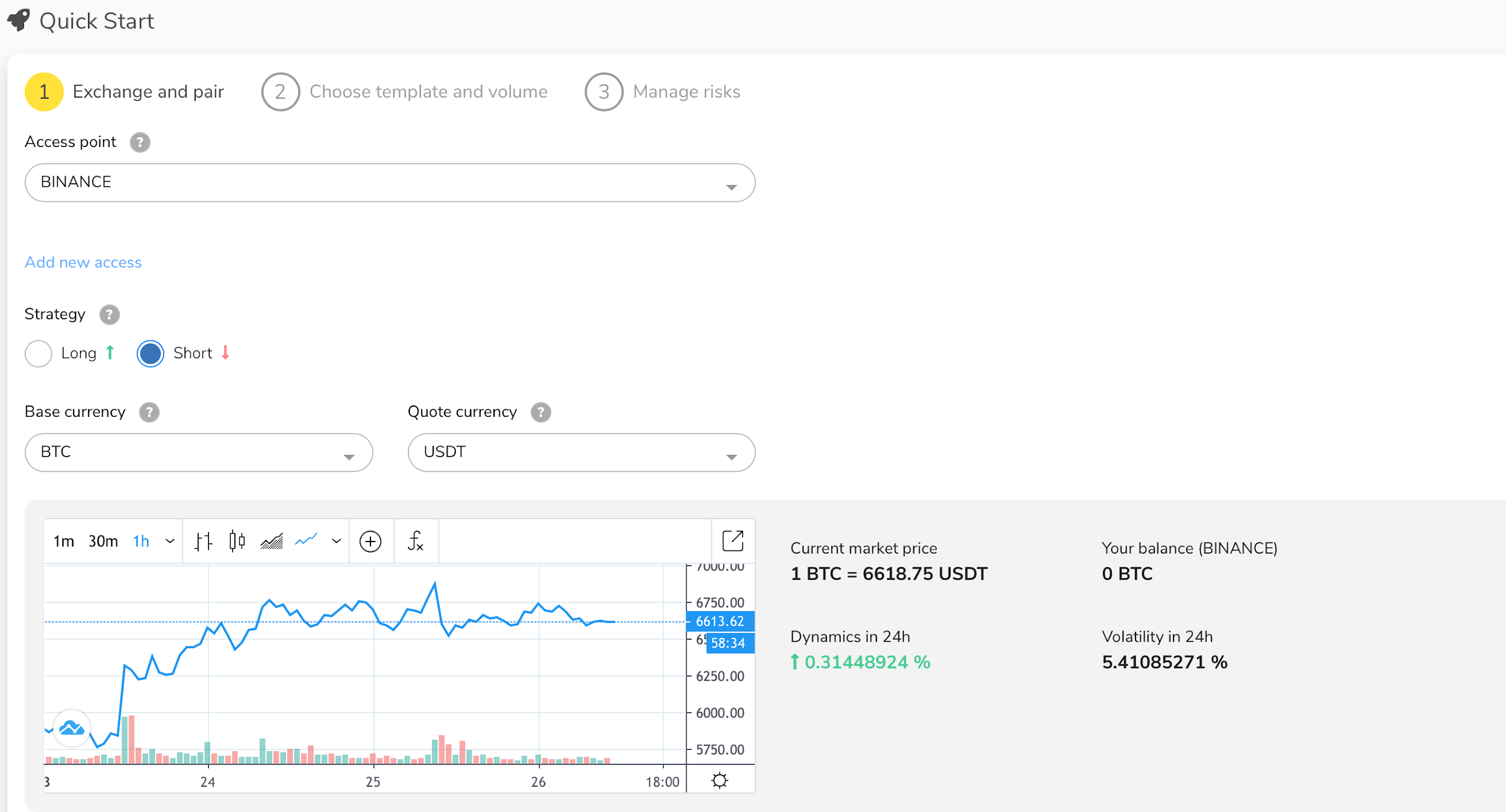 Pricing
TradeSanta has four plans to offer.

Free plan. With this plan, you can run up to 2 bots max if your volume is less or equal to $3K/month
Basic plan buys you 49 bots max for $14/ month.
Advanced is the plan with up to 99 bots and some other perks.
Maximum plan grants users with an unlimited number of bots for $70/month and $42/month when purchased annually.
All new users get a 5-day trial Basic plan, to later switch to a free plan with up to two bots.


Conclusion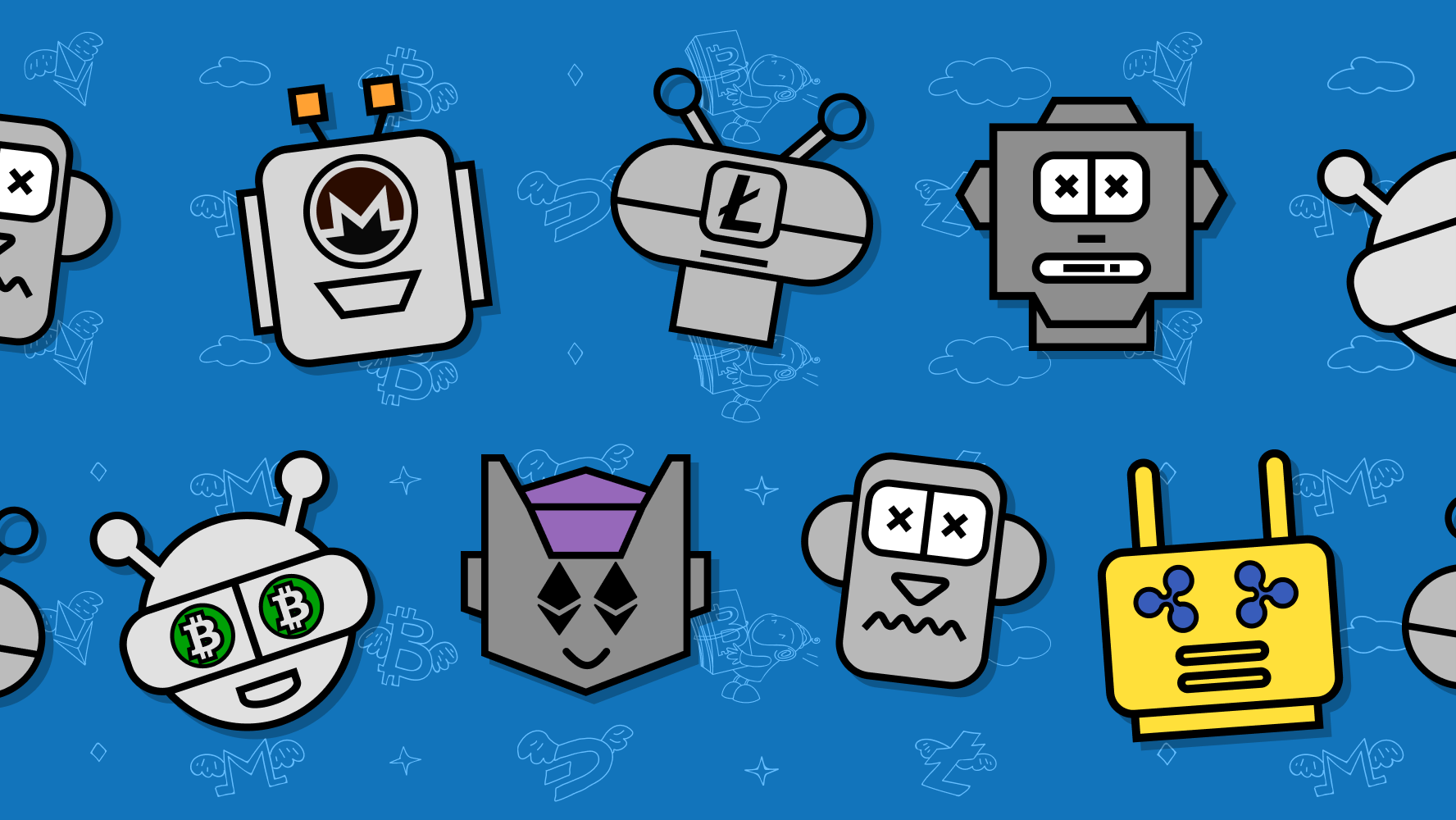 TradeSanta gives you a quick way to automate your trading strategy and do it for free.
Importantly, you don't need to pay right at once, to see if automation is right for you. You will have time to assess the results.
So what are the most common advantages of such an approach?
The TradeSanta team argues that one of the biggest advantages of automated trading is that you can step back from updating your charts constantly.
Just give yourself the freedom to focus on other business pursuits, catch up on some much-needed sleep, or enjoy some well-deserved leisure time.
Real-time tracking ensures that traders are given updates when they need it most, transparent analytics offer insight at a glance into how a user's strategies are performing, and Telegram notifications deliver alerts when urgent action needs to be taken.
Learn more about TradeSanta crypto trading bot