08 Jun 2022 Jane Whitmoore
Why Lionel Messi Is The Face Of Crypto's Fan Tokens
Could Messi`s Influence On Crypto Fan Tokens Be The First Step Towards Crypto Adoption In Sports?
---
Forbes has just released its eagerly anticipated list of the highest-paid athletes in the sports. World renowned footballer Lionel Messi topped the charts, beating both 2021 highest-paid athlete Conor McGregor and LeBron James, who rose from last year's 5th spot and was crowned runner-up. USA Today estimates that the Argentinian sports star made over $130 million in the past year before taxes.
Messi's earnings can largely be attributed to his recent partnerships in the crypto field. In 2021, Messi left FC Barcelona to join Paris Saint-Germain (PSG) — and was offered one million euros a year in the team's crypto-backed, PSG fan tokens. He went even further in March by signing a deal with Socios, the world's leading fan token platform. He's now one of its global ambassadors and stars in its first-ever TV campaign, further entrenching his credibility as the face of crypto's fan tokens. More on that below.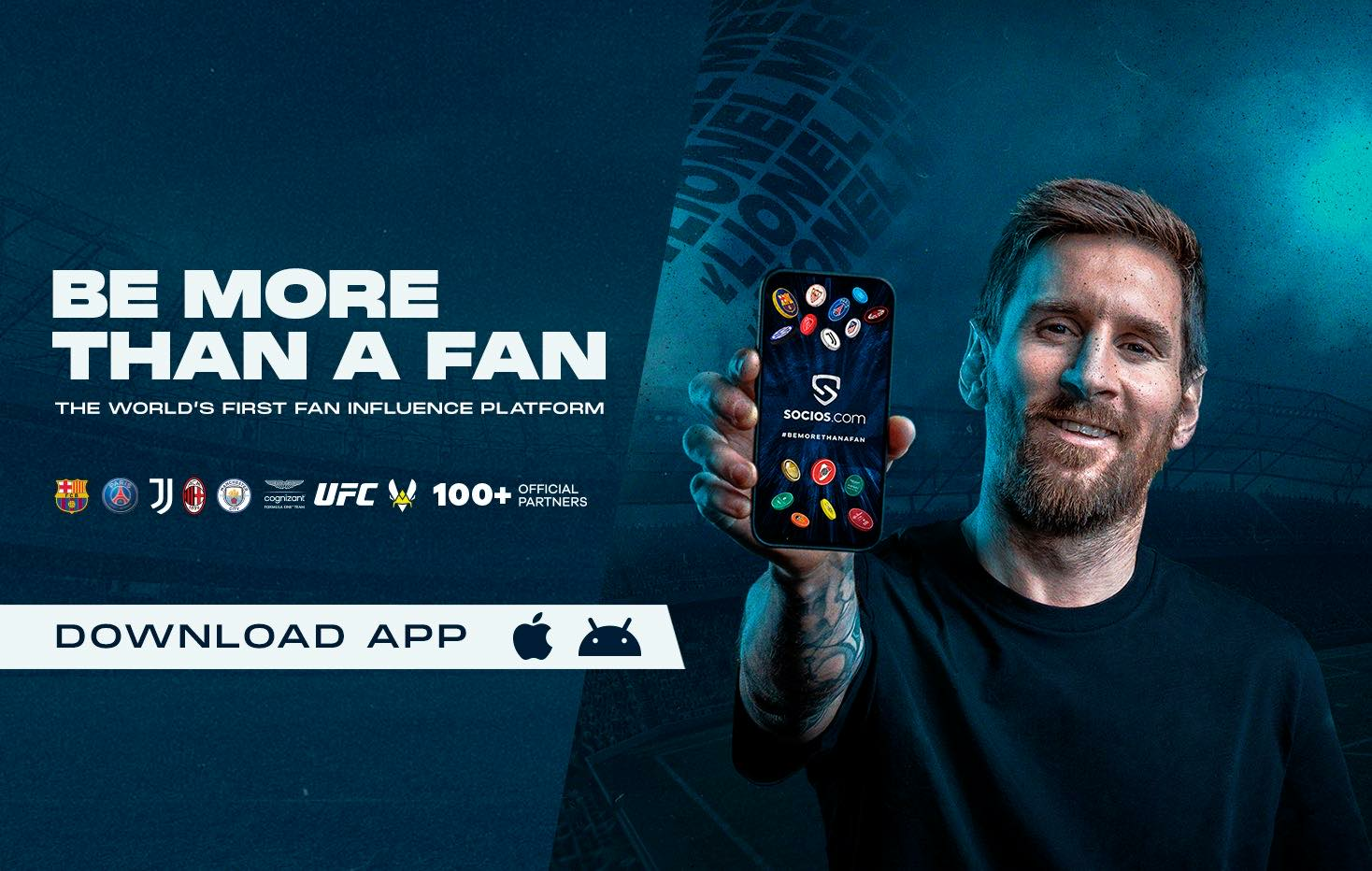 How Messi popularised the fan token
No one can doubt Messi's star power. His jerseys tend to sell out in minutes, and PSG reports that his mere presence on in the squad helped their sponsorship revenue increase by over 13%. Messi brought this same influence to the fan token. Fortune reports that once he announced his deal with PSG last year, the PSG fan token more than doubled in value. Today, Messi continues to promote and support the fan token — which fans can use to influence team decisions like jersey designs — in his own way.

"The fans deserve to be recognised for their support, they deserve the opportunity to influence the teams they love," Messi said in a statement following the announcement. "They deserve the opportunity to influence the teams they love."

Details of the deal
In late March, Messi announced that he had just signed a $20 million deal with Socios as one of its global brand ambassadors. By doing so, he joins big names like NBA's LeBron James and NFL's Tom Brady in promoting the use of crypto in sports. Though the deal itself doesn't involve any cryptocurrency payments, as did his 2021 agreement with PSG, he's set to be the face of the brand in his first project with the slogan "Be More." The campaign will run in the months leading up to the 2022 Qatar World Cup, which will be held in November.

Messi will also be promoting the fan token platform on his social media accounts — where Marca claims he's followed by a whopping 375 million people. In comparison, Real Madrid has only 251.5 million despite being the most-followed football club in the world.

What this means for the future of fan tokens
As Socios harnesses Messi's massive influence in the world of sports, we can expect crypto to continue becoming a major player in the game. The fan token platform currently has partnerships with multiple football teams across Europe, Latin America, and Asia — and they even became an official partner of France's Ballon d'Or Awards in November 2021. Today, they're successfully expanding in the US thanks to major sponsorship deals signed with the NBA and NFL. That's not to mention their growing influence in other popular sports like Formula 1 racing, eSports, and MMA.

Messi's presence as the face of fan tokens in its ongoing brand campaigns will more than likely establish Socios as a leading brand in the crypto space. This move may be just the thing to move fan tokens out of their niche crypto speculator audience and into the mainstream. For more fresh crypto news, keep following us right here on CryptoBrowser.


Cryptocurrency
Crypto Market
crypto market monitoring
token
tokens