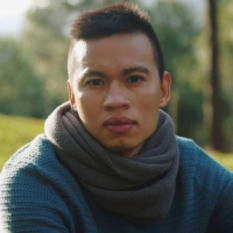 Hung V. Nguyen
CEO
Hung has more than 8 years of experience in startup, entrepreneurship development. 
 He (co)-owned 2 companies in Vietnam and 5 startups. 
 He dropped out form Danang University of Technology & HTW Berlin to do startup... 
 Linkedin profile: https://www.linkedin.com/in/hungkaka/ 
 Quotes: "Stay focused on the singularity of smart-contract developing, which will eliminate the print contract, we are going to be the leader in Ethereum network". Vision: I, personally, believe that the "privatization of money" with blockchain & cryptocurrency, will re-establish, reset & reform the world economy in the next 10 years.