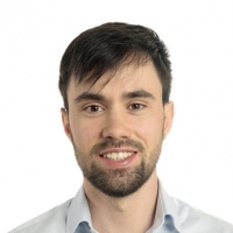 Pablo Gerboles Parrilla
CEO at Alive Entertainment S.R.L.
I have studied in different places like Spain, Ireland, South Carolina and Florida. In these countries I met with people from different cultures and built really strong connections that are now a key factor for my current project and future success. Being a professional golfer was always his passion and for this reason he formed himself in the early years to be able to attend a Division 1 Golf School. After all the work and dedication for the sport of golf, he achieved the professional golf level but due to injuries, he was not able to continue golf as a profession anymore. Now my biggest passion is Blockchain, I spend everyday learning more about it and looking at what new things it can bring to make a better world. I have advised ICO projects and also Blockchain related platforms like CoinDataDesktop. Now I want to help investors select projects by doing detailed reviews about all aspects of the project and rating them accordingly. I believe that Team Members is not the most important thing about a project, sometimes 1 person can deliver more work than 3 together.