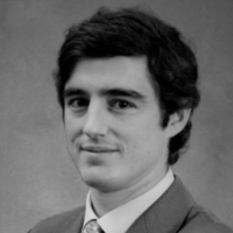 Pablo Moreno de la Cova S.
COO at Icofunding and Coin Governance System
Pablo is COO at Icofunding and Coin Governance System. Icofunding is a pioneer ICO facilitator based in Madrid founded in 2017. Coin Governance System is an on-chain smart contract-based solution to make ICOs safer for investors. He previously worked as VP in the European Equities investment team of Highbridge Capital for three years in London. The team of five was in charge of a long/short portfolio of $500 million (net) to invest across European Equities. Pablo was the VP in charge of the Telecom, Utilities, Banks and Infrastructure sectors. From 2009 to 2014, he worked as Investment Director (previously Associate) at Corpfin Capital Private Equity, a Spanish focused mid-size PE with a managed funds totalling €350 million at the time. There, Pablo analysed and completed acquisition and divestment transactions in a wide range of sectors. Pablo started his professional career at Lehman Brothers, where he was an analyst at the European FIG team in London for almost three years.