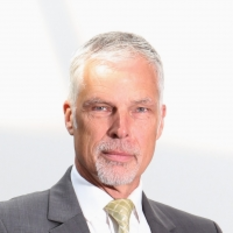 Drs. Hans Koning TIIM
Blockchain and Crypto-Currency insider - ICO advisor.
Live by the principle: "Even if you fall on your face, you're still moving forward" (Victor Kiam). Have 19 years experience with start-ups as investor, board member, advisor, mentor and coach in Asia. America, Australia and Europe, in virtually all sectors. I consider myself to be an internationally experienced and focused adviser, entrepreneur, informal investor, C- level manager, and Board member. Apart from investing, I above all love to "simply" engage with entrepreneurs, startups, ICO's, and (interesting) people. As to ICO's, can advise best at how, when and at what best terms to launch an ICO. That would most likely result in the company getting the best possible financial boost. Am well connected in crypto-land. But apart from an ICO focus, tend to look at the team, the product/service they offer, and the market they operate in. For instance what stakeholders and/or partners are important. Also focus on gelling the team together, ensuring they can do the job in an efficient and effective way. The longer term focus lies especially on strategy, business (development), stakeholder management and gouvernance. As said once before, am an advisor who does more than just "grab a few coins at the ICO and runs away to the next project"... FYI, prefer not to be a distraction for and from the company, so am not that bothered if my name and picture isn't plastered over the website or mentioned in the whitepaper. The company and the core team should get the focus, not me. My interests, alphabetically ordered and not limited to: America's NP, Blockchain, creativity, crypto's, disruptive things, early stage stuff, economics, entrepreneurship, food, friends & family (not fools), healthcare, hiking, human rights, networking, outdoors, pop-art, politics, sports, TIIM, travel, trends, wine.