03 Jul 2020 Marsha Tusk
Alibaba Became The Largest Blockchain Patent Holder Worldwide
China Patent Protection Association Conducted Research, Discovering That China Needs To Make Further Innovations In The DLT Sector To Catch Up With The United States
---
One of the leaders in China's online sector – Alibaba has now become the largest blockchain patent holder in the world. Despite China still lagging behind the United States in terms of DLT innovations, Alibaba and its financial subsidiary AliPay now have 212 patent filings.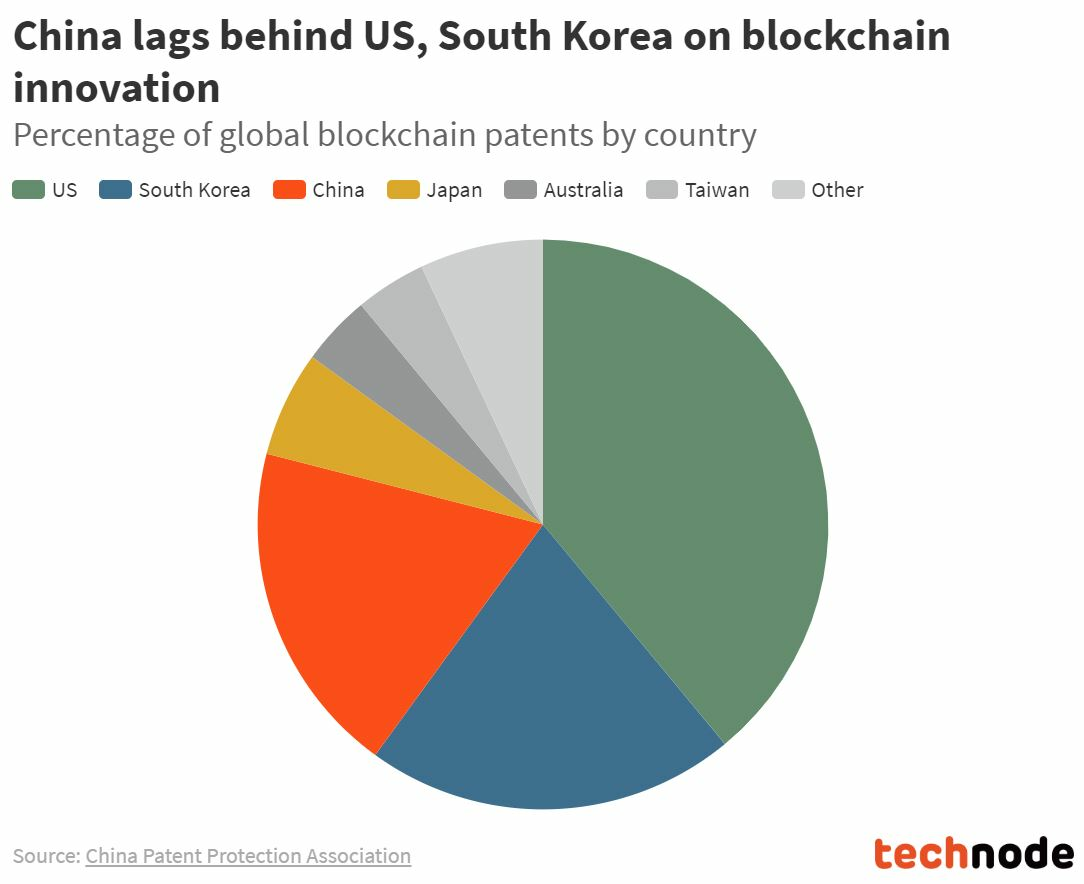 However, the 212 patent proposals from Alibaba group does not mean that all of the patent filings will be accepted. Businesses in the U.S. are still dominant in the field of approved blockchain-related patents, the China Patent Protection Association noted in their report. Chinese companies in general tend to file more patents than their U.S. counterparts. IBM, which is the largest blockchain-related patent holder in the United States comes second in the list with 136 filed patents.
Another Chinese tech giant, Tencent, also made its spot in the top-10 blockchain patent holders list, with 42 successfully obtained patents. The top-10 include companies like Coinplug, Accenture, Bank of America, Metap, Nchain, Mastercard, and Black Gold Coin.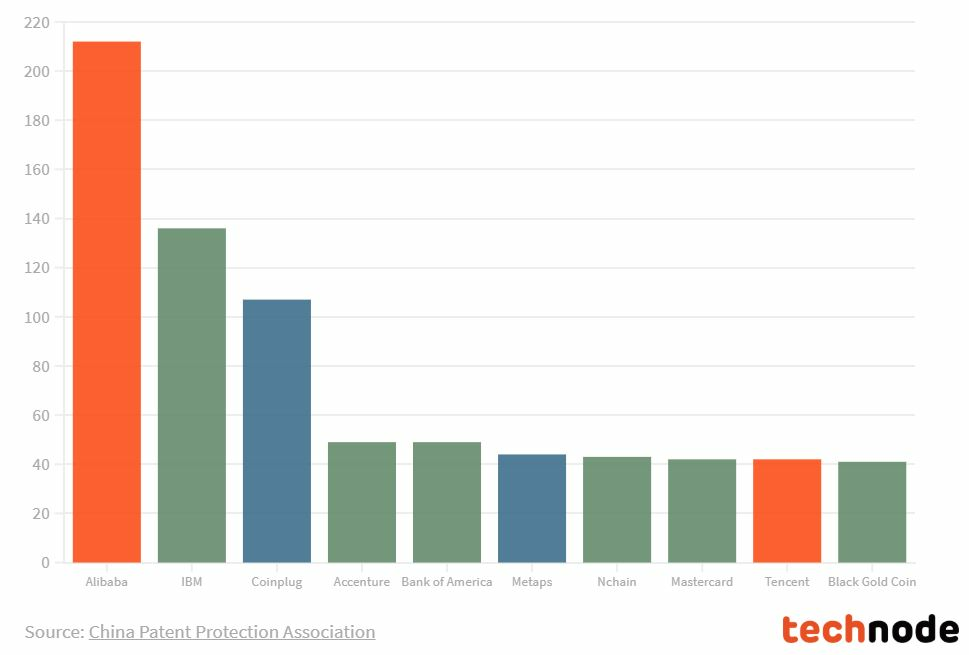 China has been following its bullish stance on cryptocurrencies and blockchain innovation, as China's President Xi Jinping noted in his October 2019 speech, that blockchain technology now becomes a priority, especially amid the People's Bank of China coming to its final stages of their DC/EP government-issued stablecoin. However, South Korea's DLT innovations sector is actually surpassing China, with 21% of all blockchain-related innovations made in South Korea. Surprisingly, China accounts only for 19% of all blockchain innovations worldwide.
Meanwhile, China's goal to be the leader in the blockchain space gave birth to various projects, including the Blockchain Services Network (BSN). BSN mission is to reduce the economic and technical threshold for blockchain-related startups. The Chinese government already announced that the BSN is in a test phase. Furthermore, BSN announced a key partnership with Shanghai-based Irisnet in order to provide BSN users with 'internet of blockchains', which would act as an "inter-chain, inside-BSN service hub" to connect BSN with other blockchains.
Blockchain
Alibaba Cloud
DLT
Blockchain Development
Blockchain Development Company
Blockchain Application
china
Blockchain Transparency Institute
Blockchain News
Government
South Korea
IBM
USA
US
Blockchain technology
Alibaba