15 Apr 2020 Anthony Lehrman
China's Digital Yuan App Leaked Amid Domestic Blockchain Coalition
The Leaked Images Reveal First Glances Of What Appears To Be The Long-Awaited Digital Yuan
---
Despite the recent global market havoc, the Chinese government doesn't step back from its idea to launch a digital yuan. China pushes blockchain development even further after officials announcing the members in the newly-formed blockchain committee. Also, a leaked photo of what it seems to be China's long-awaited Digital Currency/Electronic Payment (DC/EP) app, which may be a confirmation of China actually entering the test phase of its digital yuan.
China's Ministry of Information Technology (MIIT) announced that the newly-formed National Blockchain and Distributed Ledger Technology Standardization Technical Committee would operate with 71 members, most of which governmental structures, research institutes, universities and fintech giants like Baidu and Tencent. However, the list may undergo massive changes, as the MIIT asked the companies involved in the committee to provide additional feedback before May 12.
The vice-head of the People's Bank of China's research institute Di Gang would be one of the five vice-chairs in the new committee, according to PBoC's statement.
Meanwhile, snapshots of what is supposed to be PBoC's new DC/EP app have leaked among crypto enthusiasts. Despite the fact that the Chinese authorities stated that work on the digital yuan is postponed due to the COVID-19 virus outbreak, the images suggest the exact opposite.
Ling Zhang, Executive Director of Binance's merge-and-acquisition (M&A) department, tweeted some photos of the app, stating that "four cities will have the app for trial download - Shenzhen, Chengdu, Suzhou, and Xiongan."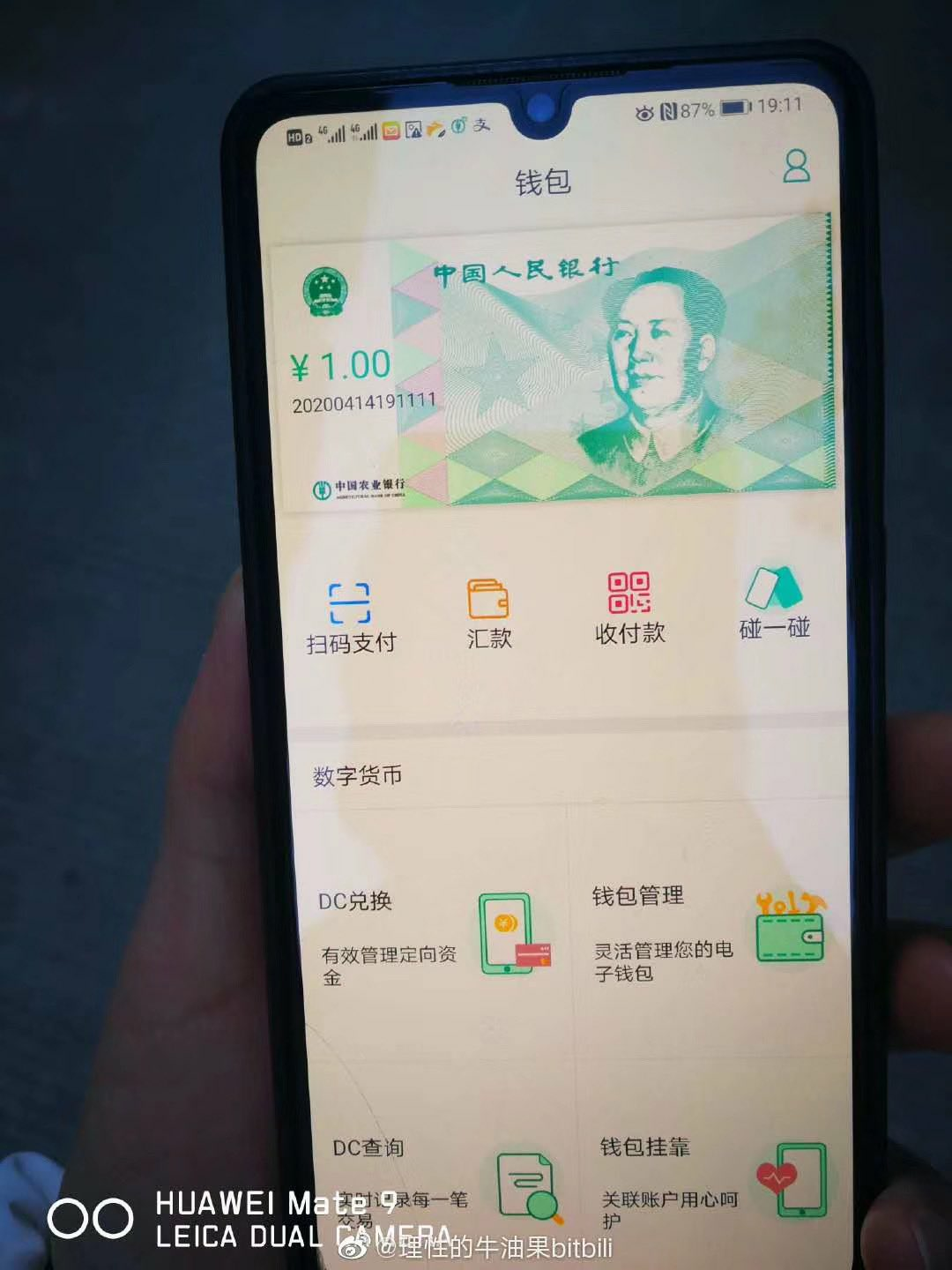 Source: Binance`s Executive Director Ling Zhang`s Twitter https://twitter.com/lingzh1220
Sino Global Capital's CEO, Matthew Graham, also posted some leaked images, adding that the version is prepared for the Agricultural Bank of China. Graham noted that the app would also support "offline mode," which would utilize NFC communications between devices.
The timing for the supposed digital yuan test phase couldn't be better as Chinese citizens are fearful about transmitting COVID-19 via fiat cash. Severe cases include microwaving cash to get rid of the virus. However, data shows around 85-90% of the payments in China are done via WeChat pay or Alipay. The new digital yuan would serve as an exact digital representation of the Renminbi.
Blockchain
Cryptocurrency
Binance
Crypto Market
Blockchain Development
Blockchain Application
crypto
Binance Exchange
china
app
apps
digital asset
digital
Blockchain News
Blockchain technology
Coronavirus